Private Yacht & Boat Hire on Sydney Harbour
Endless opportunities are possible when hiring a private vessel from Sydney Harbour Yacht Charter.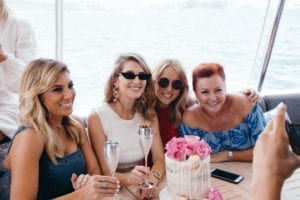 Whatever the occasion, the level of luxury, class and style will be at a guaranteed high when boarding either one of our stunning vessels; MV AQA Sydney or MV State of the Art.
Our level of service and quality of product we represent makes Sydney Harbour Yacht Charter the premier operator on Sydney Harbour. Our priority at Sydney Harbour Yacht Charter is to create a one time experience for our guests in all aspects of what we offer. We aim to produce the highest standard in service, food menu's, choice of beverages and the overall comfort of the vessel.
MV A.Q.A Sydney has been host to many celebrities such as Rihanna, Chris Brown, Whitney Houston, Michael Buble and former US President George W. Bush. Our high profile clientele only proves that MV A.Q.A Sydney is the premium vessel out on Sydney Harbour.
Choose between a 65′ Precision Motor Yacht or a 92′ Warren Superyacht
Private vessel charter with exclusive 5 star service
Custom designed menu and beverage package
Various pickup and drop-off locations
Children friendly – perfect for families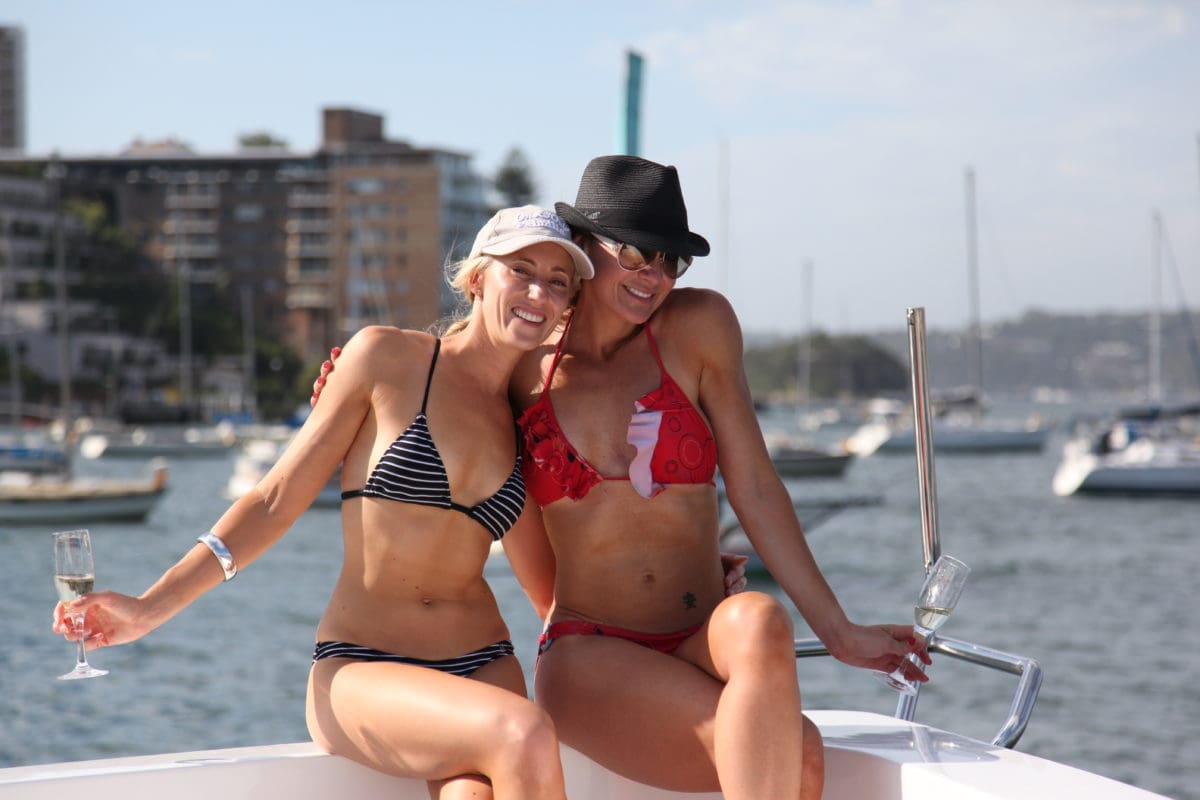 With the best reputation in Sydney this private charter is unlike anything else on the harbour.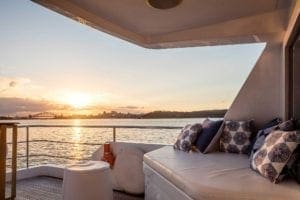 Boardwalk Catering, our preferred caterers, have had over ten years experience working with us and can guarantee perfection when it comes to serving food to our clients. From executive formal dinners, to sophisticated cocktail menu's, Boardwalk Catering brings something fresh, exciting and unique to the table every time.
So if you're looking for something special for your partner, a significant birthday, an anniversary or to simply have a fabulous weekend, give in to pure pleasure and ring Sydney Harbour Yacht Charter and enquiry about hiring a private luxury vessel.