Wedding Cruises on Sydney Harbour
What better way to spend your wedding day than aboard one of our luxury yachts; MV A.Q.A Sydney or MV State of the Art.
Sydney Harbour Yacht Charter has the experience to make sure that the wedding of your dreams is everything you are hoping for and more. From the music, the ceremony, the cuisine, the photography, to the throwing of the bouquet, we will make sure it all goes exactly according to plan. After all, this is your day!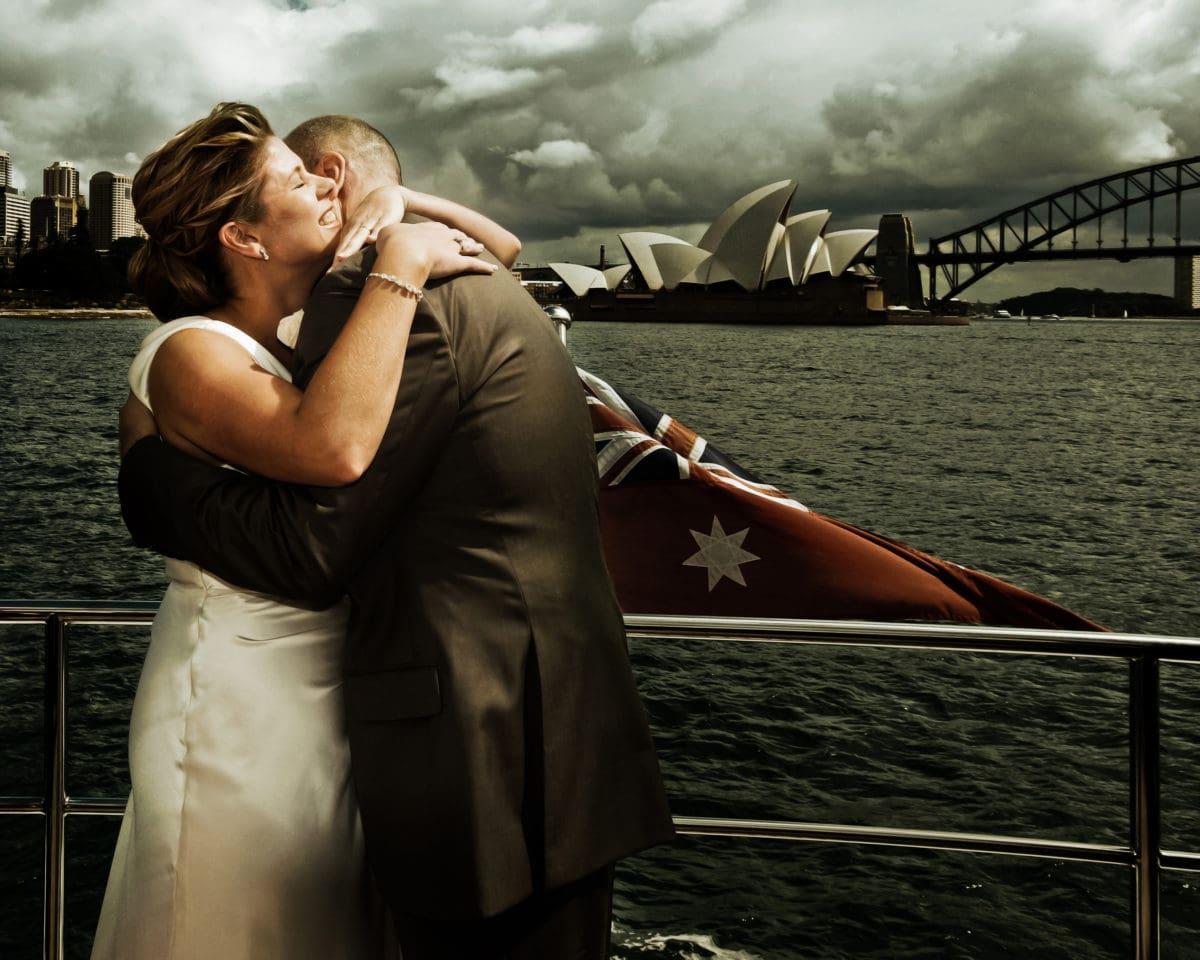 Whether it is a delightful, sunny day or an elegant star-studded evening out on the water that interests you, our vessels have something to suit anyone's wedding requests.
With Sydney Harbour Yacht Charter your wedding cruise will give you a chance, to not only experience the sights and sounds of the one of the most beautiful cities in the world, but to mark one of the most important days of your life in an unparalleled level of style. So why not spoil yourself and your partner rotten by booking in for the adventure of a lifetime. We guarantee the memories you will experience will live on forever.