Luxury Cruiser
As a 100-foot luxury cruiser, SHADOW provides a seamless blend of comfort and sophistication. It is an ideal choice for intimate events, accommodating two people, as well as private parties or corporate gatherings of up to 90 guests.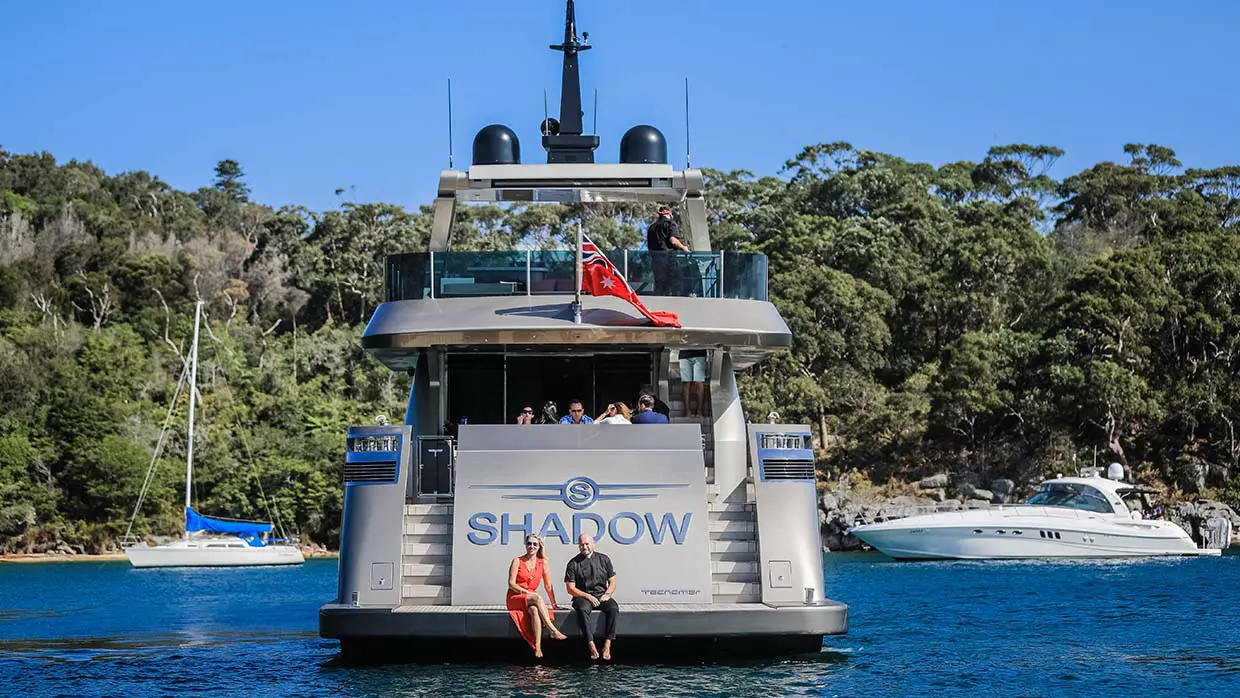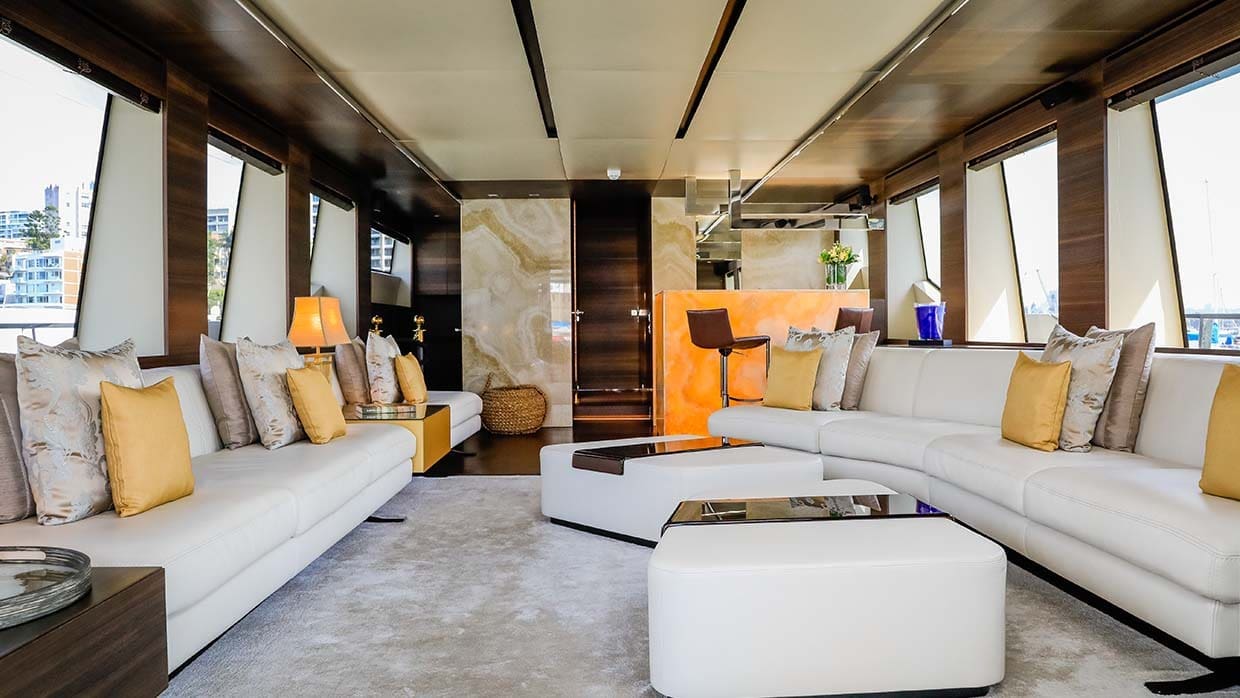 Beautifully Designed
The yacht features beautifully designed upper and lower deck cabins, spacious front and rear decks, and four bedrooms, each with its own ensuite bathroom. The refurbishment has included all-new custom seating on the bow, allowing guests to enjoy an unparalleled view as they pass beneath the iconic Sydney Harbour Bridge.
Exploring Sydney Harbour
Exploring Sydney Harbour on SHADOW allows you to experience the city's iconic landmarks from a whole new perspective. Glide along the pristine waters and marvel at the Sydney Opera House, the Sydney Harbour Bridge, and other defining features of this vibrant metropolis.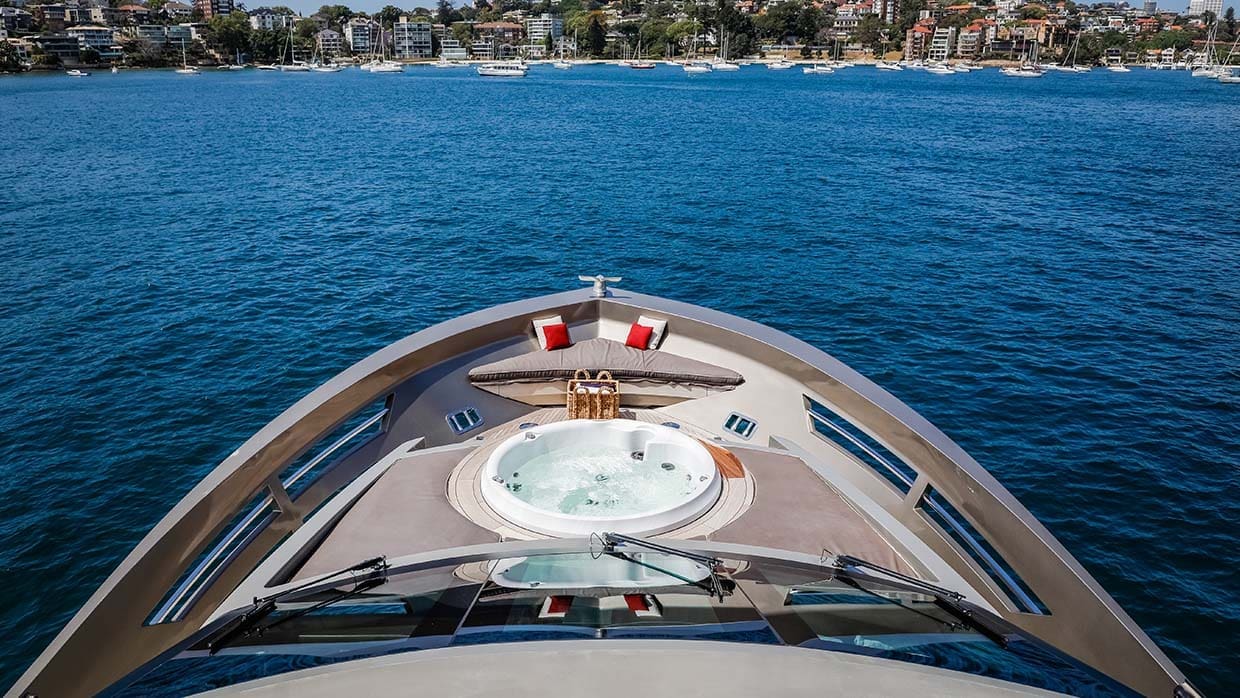 Tailored Options
Whether you're planning a special occasion, entertaining corporate guests, or simply seeking a memorable outing, SHADOW's Private Charters package promises an unparalleled experience. With its refined amenities, stylish design, and prime location, SHADOW invites you to indulge in the splendours of Sydney Harbour while creating lasting memories.
Key Features
TENDER

UNDERWATER SCOOTER X 2

SUP BOARD

WATER MAT

INFLATABLE WATERSLIDE

CUSTOM SOFT TOP AWNING
* pricing excludes: catering, beverage, waitstaff, wharf fees, public holiday surcharges.
Pricing is subject to change at any time. Advanced Provisional Allowance (APA) may apply.