Bucks & Hens Cruises
A buck's or hen's night is an important event in life for the groom or bride to be. Don't overlook the option of a private luxury cruise on Sydney Harbour.
A Sydney Harbour cruise is one way to add some excitement to the night. Everything you need is onboard – the food, the drinks and even the latest sound and entertainment.
Buck's and hen's cruises on Sydney Harbour is the perfect way to start your party. Spend the evening aboard before being dropped off to enjoy the rest of your night on the town.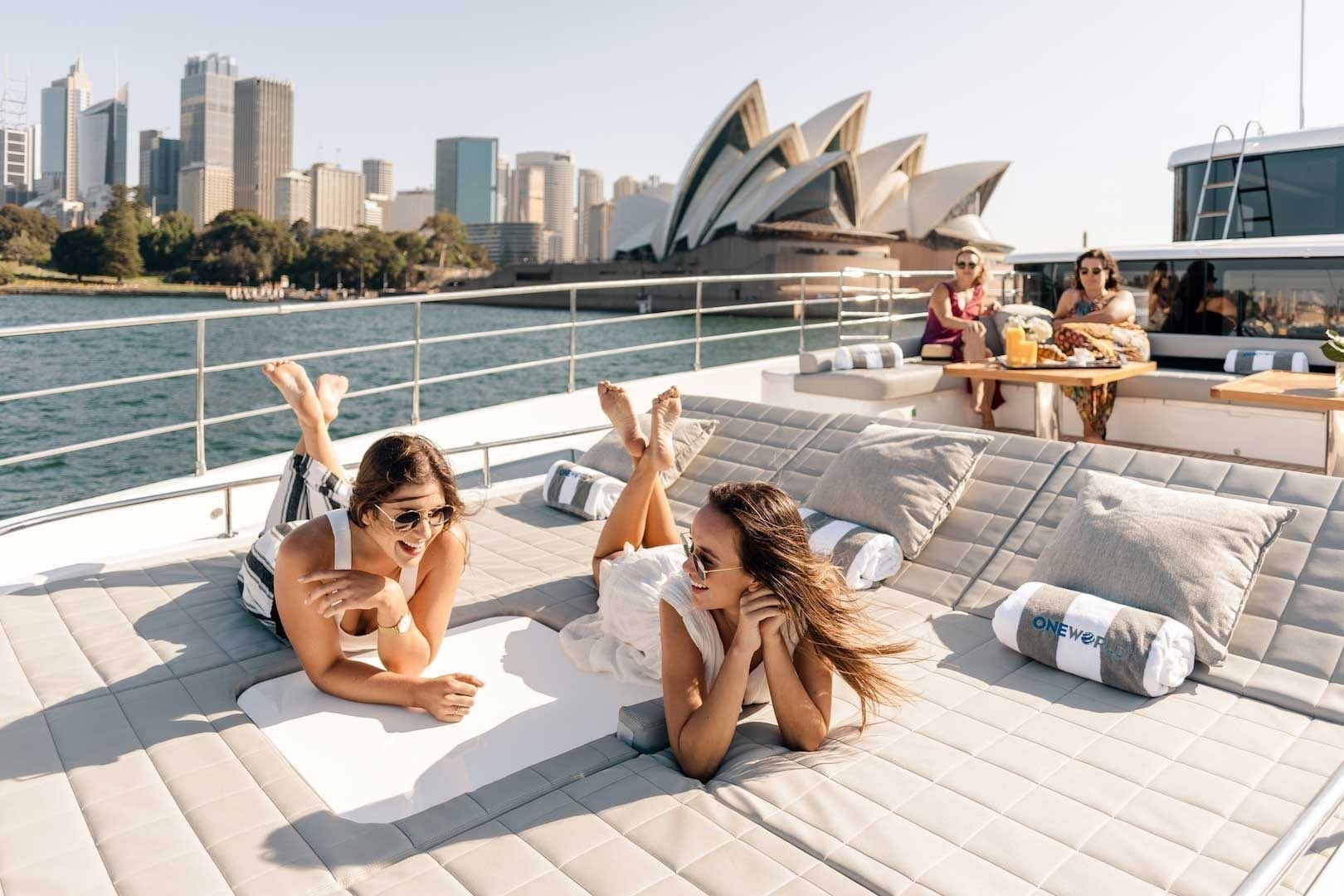 You have many options to enhance your cruise with a wide range of charter add-on's, even the traditional buck's and hen's entertainment.
We look forward to tailoring a cruise within your budget which can be as fun as a 4-hour cruise on Sydney Harbour with drinks from our fully stocked bar to an all-inclusive food, drink & special entertainment package to celebrate your buck's or hen's party.
Sydney Harbour Yacht Charter can help you design the perfect party to remember, so get in touch and find out more about our buck's or hen's cruises on Sydney Harbour today.