Celebrate NYE on Sydney Harbour
Each New Year's Eve we mark the New Year with a special celebration filled with excitement, family and friends.
There is no better place to mark this moment than in Sydney Harbour – the New Year's Eve capital of the world. Sydney Harbour holds some of the worlds best fireworks every year.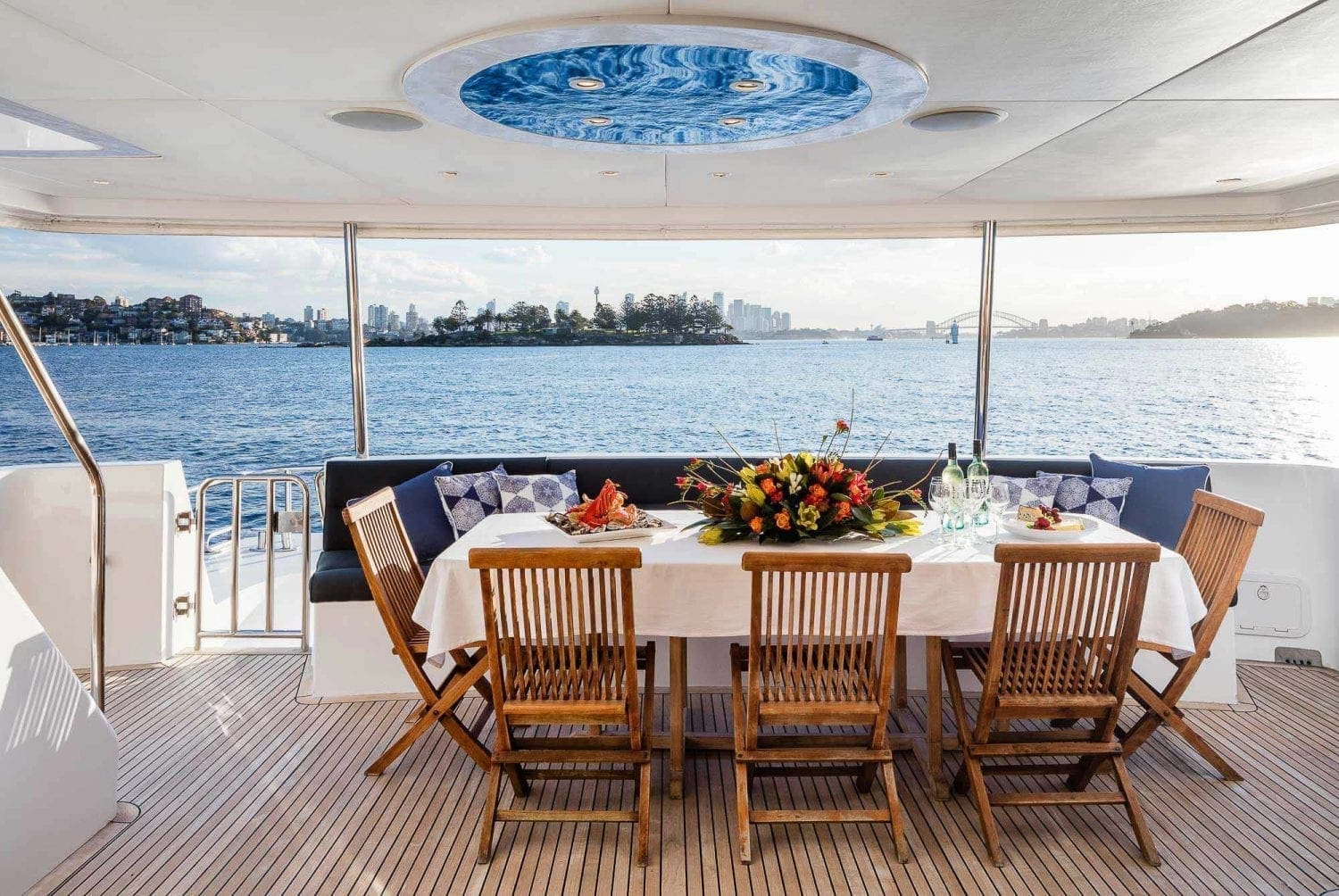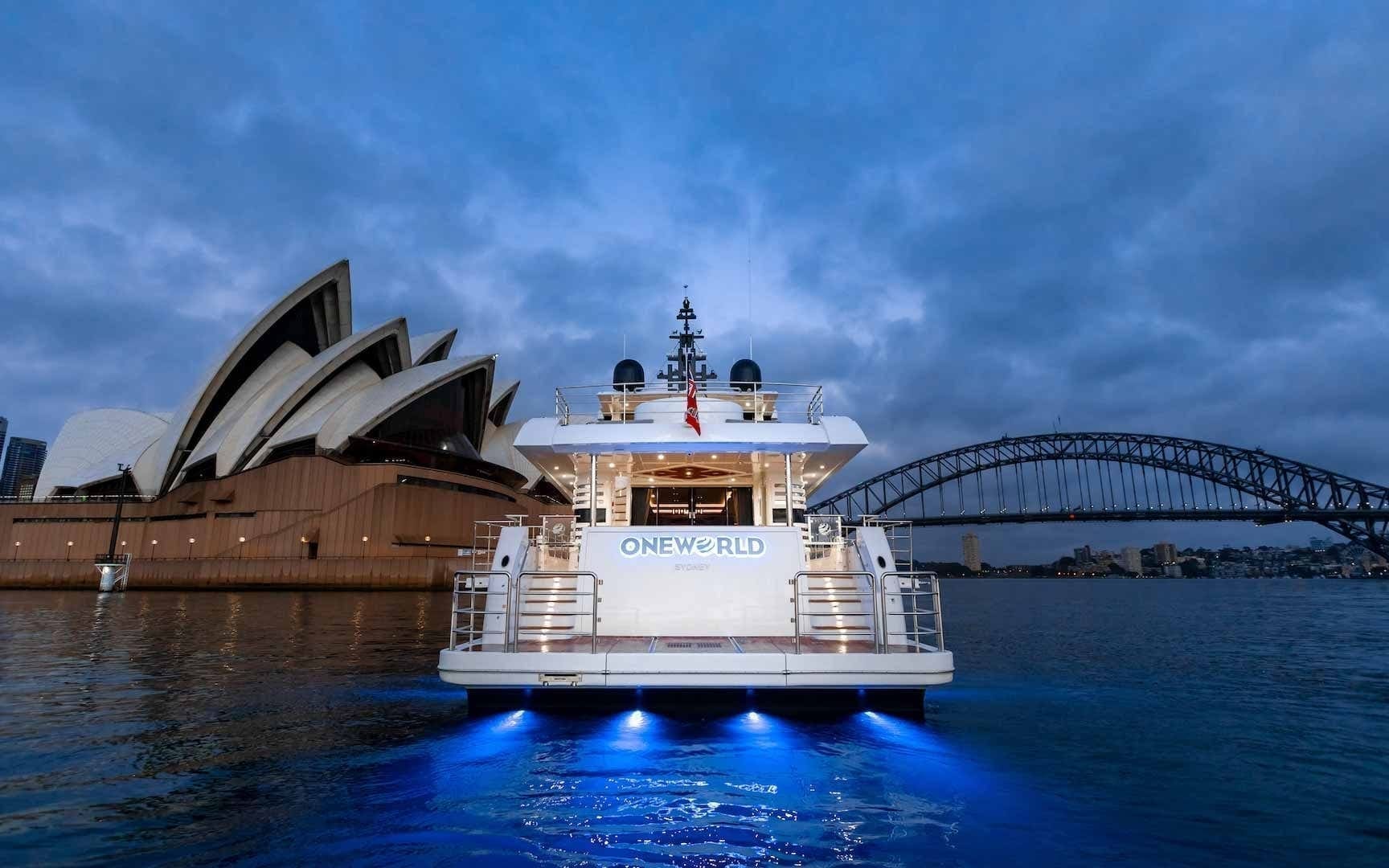 Experience New Year's Eve In Style
This year be different and splash out. Treat your friends, family and closest colleagues with a night out on a luxury motor vessel with the best food, the best views and the best service.
If you're a Sydney-sider and have not yet experienced the greatness that is the Sydney Harbour fireworks, you are missing out on one of the most spectacular events of the year.
Private NYE Boat Hire
New Year's Eve is certainly not the night to hold back, so why not put your dancing shoes on and prepare to be enlivened and entertained by our professional crew that enjoy this fabulous night out as much as you.
With an outstanding wine list, renowned catering and a professional crew, your experience aboard any of Sydney Harbour Yacht Charter's vessels will make the very best beginning to the year!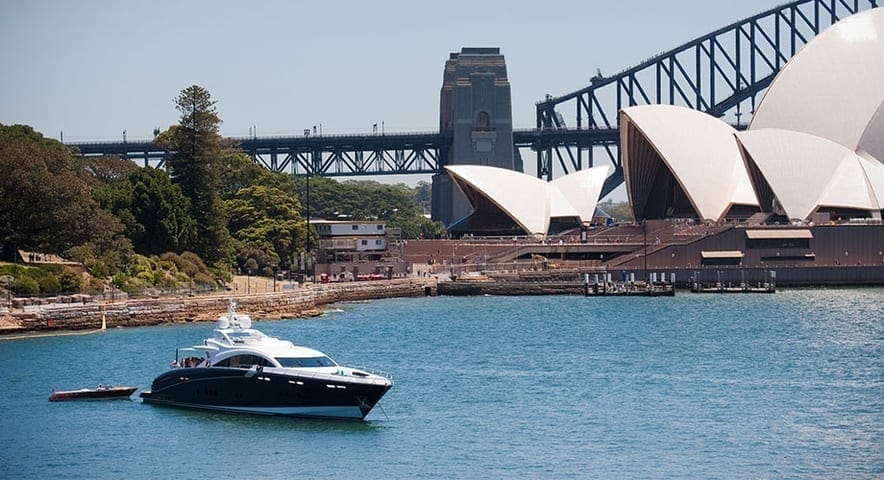 Luxury Boats & Superyacht For Hire On New Year's Eve
Enjoy the world-class Sydney Harbour fireworks display whilst cruising in comfort, privacy and sophistication of your very own luxury boat. Experience the incredible energy, memorable views of the ultimate New Year's celebration on the planet. Let our team ensure your magical evening is perfectly planned and delivered down to the finest detail.
New Year's Eve Boat Charter
Sydney Harbour Yacht Charter is the perfect venue for cruising around the Sydney Harbour this New Years Eve. Celebrate the evening being served delicious canapés with family and friends.
We can guarantee you will have an outstanding night. Bring in the New Year with a luxury yacht or sailboat hire for the night. With a range of different sized vessels to suit any group, our yachts will ensure you have the best view of the night, with 360-degree views of the amazing Sydney Harbour fireworks.
Private NYE Boat Hire
Our professional crew will guarantee your New Years Eve celebration is a success.
With onboard catering and entertainment, your party will be one to impress.
Browse our luxurious superyachts available for hire this New Years Eve. Our private charters will guarantee you will have the best seat in the house to watch the worlds most renowned fireworks.