Are you looking for a VIP event space that will impress your business prospect or reward your team? Stuck for corporate event ideas that will wow your guests?
Over the past 20 years, we have successfully completed hundreds of product launches, media events, private corporate charters and more for some of the biggest and most well-known multinational and local brands including Virgin, Rolex, NOVA Entertainment, Holden New Zealand and GWS Giants.
Corporate boat cruise with Luxurious, high-end surroundings
Our vessels have been recently refurbished to stay fresh, modern and up-to-date with the latest design trends.
Think polished timber floors, LED lighting features and designer outdoor furnishings.
State-of-the-art audiovisual equipment. Presentations are a breeze with big-screen TVs, WiFi and AV connectivity available.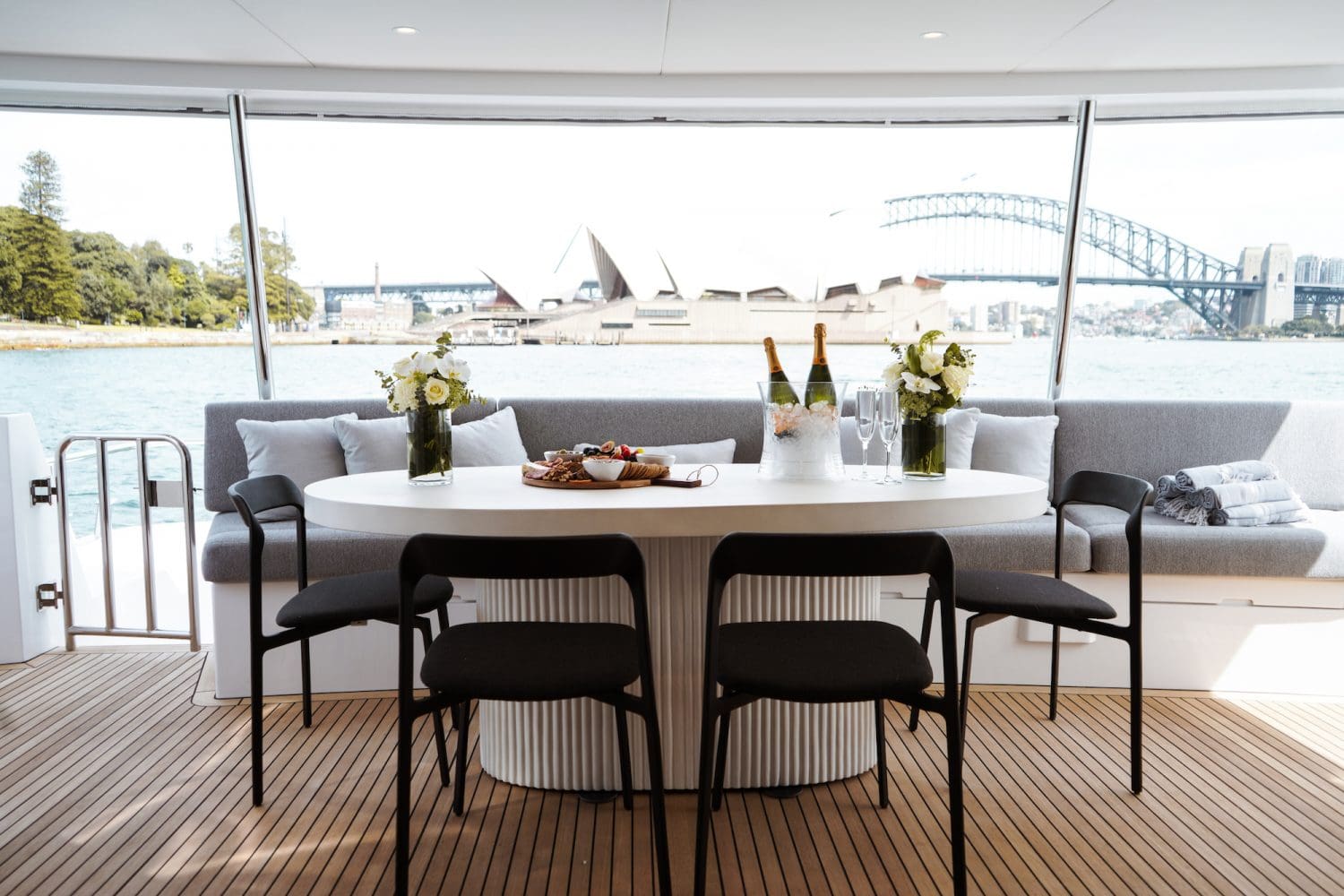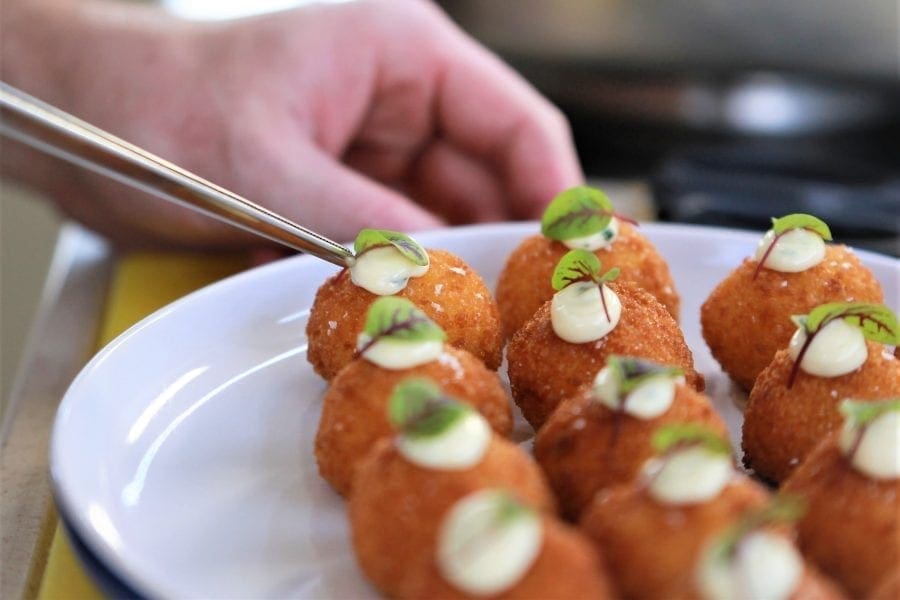 First-class food & beverage throughout the harbour cruise
A huge variety of catering options. Our in-house caterers prepare all food onboard thanks to our commercial galleys.
We offer everything from a custom-designed canape menu to a formal five-course meal, and even grazing stations to add visual impact.
Don't forget a huge selection of Australian and international beverages that can be paired perfectly with your selected menus.
Corporate boat hire: perfect for small or large groups
Capacity for small and large events. Our selection of vessels can accommodate any number of guests whether its a formal dinner party for 20, right up to a large corporate cocktail party for 300!
An iconic Sydney experience. Hosting your event on one of our incredible superyachts while cruising around Sydney Harbour will give your guests an unforgettable, one-of-a-kind experience that only a few ever get to enjoy.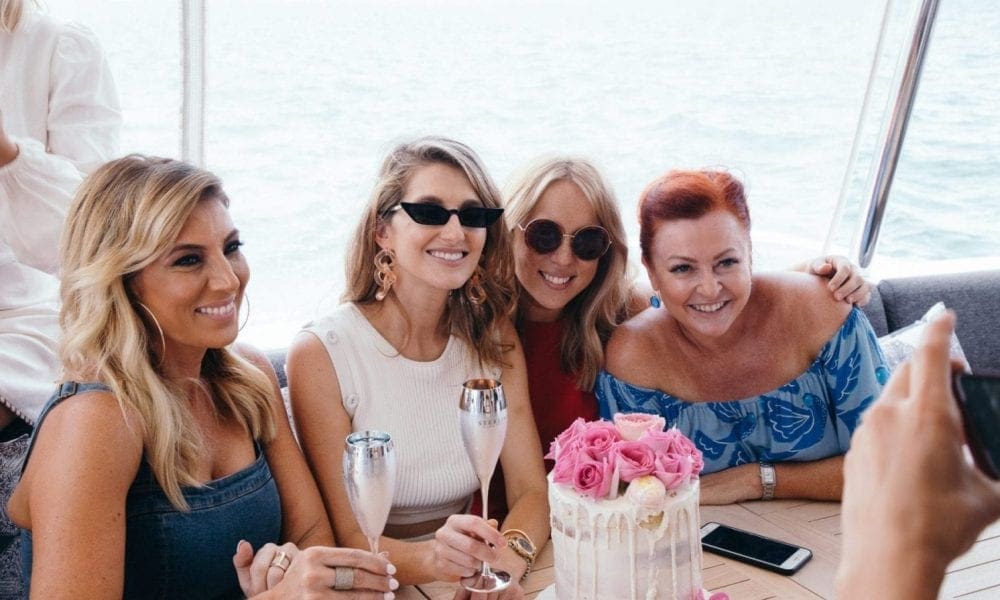 Multiple areas to suit your style of corporate event & harbour cruise
All of our luxury charter boats feature a number of entertainment areas so you can tailor the style of event to your needs.
Boardroom, conference, presentation, theatre, cocktail, or classroom styles can all be accommodated for. And of course, don't forget the sumptuous decks which provide unrivalled outdoor entertaining areas – all providing stunning views of iconic Sydney Harbour from any angle.
Spacious and comfortable interiors mean that you don't need an alternative wet weather option – just go inside if its raining and continue the event uninterrupted.
Professional crew & waitstaff to ensure all guests can relax & enjoy
Our crew are highly experienced in managing corporate events and strive to ensure that you and your guest's needs are met at all times.
Our luxury corporate cruise vessels have all the elements you need to create an unforgettable experience for clients, prospects, international guests, media and VIPs.
We have over 20 years of experience creating boutique corporate events on Sydney Harbour, and we employ highly training, professional waitstaff to cater to your every need and ensure a seamless event experience.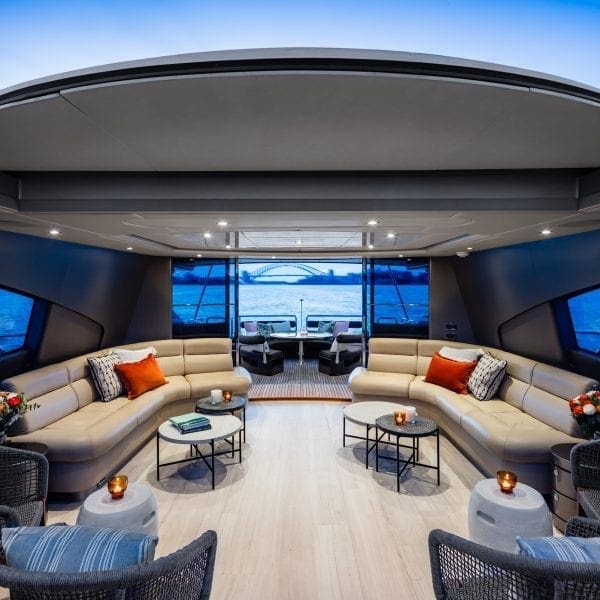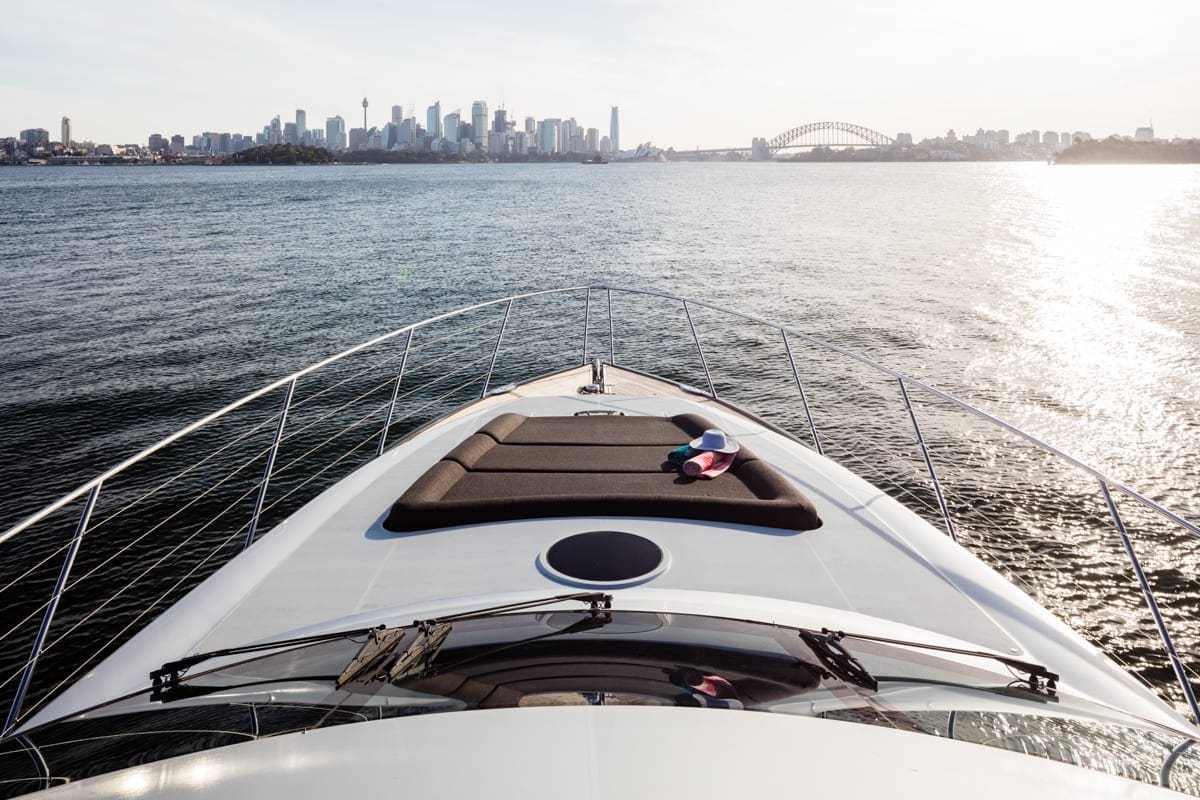 Elevate the experience with exhilarating corporate event entertainment
Our event planners can arrange a number of Sydney Harbour experiences that can be enjoyed right from one of our superyachts to truly elevate your corporate event.
Try Jet Boating, clay shooting, or game fishing to keep your guests entertained, energised, and excited.
Corporate Boat Hire Sydney
Impress your colleagues or clients by hosting a corporate function or business meeting on board a luxurious superyacht. A luxury harbour cruise is perfect for product launches, Christmas work parties, and private meetings.
Our modern and sleek superyachts are designed for professional functions while ensuring you and your clients enjoy your time onboard.
Our range of luxury charter boats will impress your team as our onboard crew will guarantee your function is a success.
Luxury Corporate Boat Cruise
The yachts are completely furnished, allowing you to relax outdoors or indulge in fine catering or bubbly from the bar.
Along with our impeccable service and dedicated yacht crew, you can take advantage of the freedom and flexibility only a luxury yacht can bring to your corporate event.
We will take you sailing around Sydney Harbour with a beautiful backdrop to give you and your staff or clients a unique view.
Some Past & Present Corporate Clients