20 years of experience serving the best food and beverage available on Sydney Harbour has given us a clear understanding of how catering service needs to be conducted; with seamless precision and grace.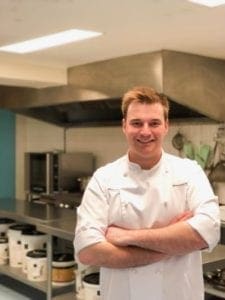 Sydney Harbour Yacht Charter together with Boardwalk Catering's Executive Chef Tim Darton have designed impressive catering options for all types of events and occasions. Our exclusive menus have been created to suit the very unique style of catering required for cruising. Our menu options are designed so you have the flexibility to create and customise a menu that best caters to your special event.
Both vessels offer platter, canape, buffet or formal style catering options. Beverages and refreshments play a major role in the success of an event. Pairing the right catering and beverage flavours is always very important to the overall dinning experience.
Whether it is a crisp cold Munich Lager, from Hope Estate Hunter Valley or Verve Clicquot, from the north of France our catering is matched to perfection. We cater for all manner of dining requirements from gluten free, specific allergies, halal, kosher, and vegetarians. Please be sure to ask all your guests their dietary requirements so we are prepared.
State of the Art is one of the few exclusive boats on Sydney Harbour to offer a full BYO option.
Beverages | Buffet Menus | Canapé Menus | Formal Dining
Click here to download the charter pack. In the pack you will find comprehensive information for our seasonal menus.