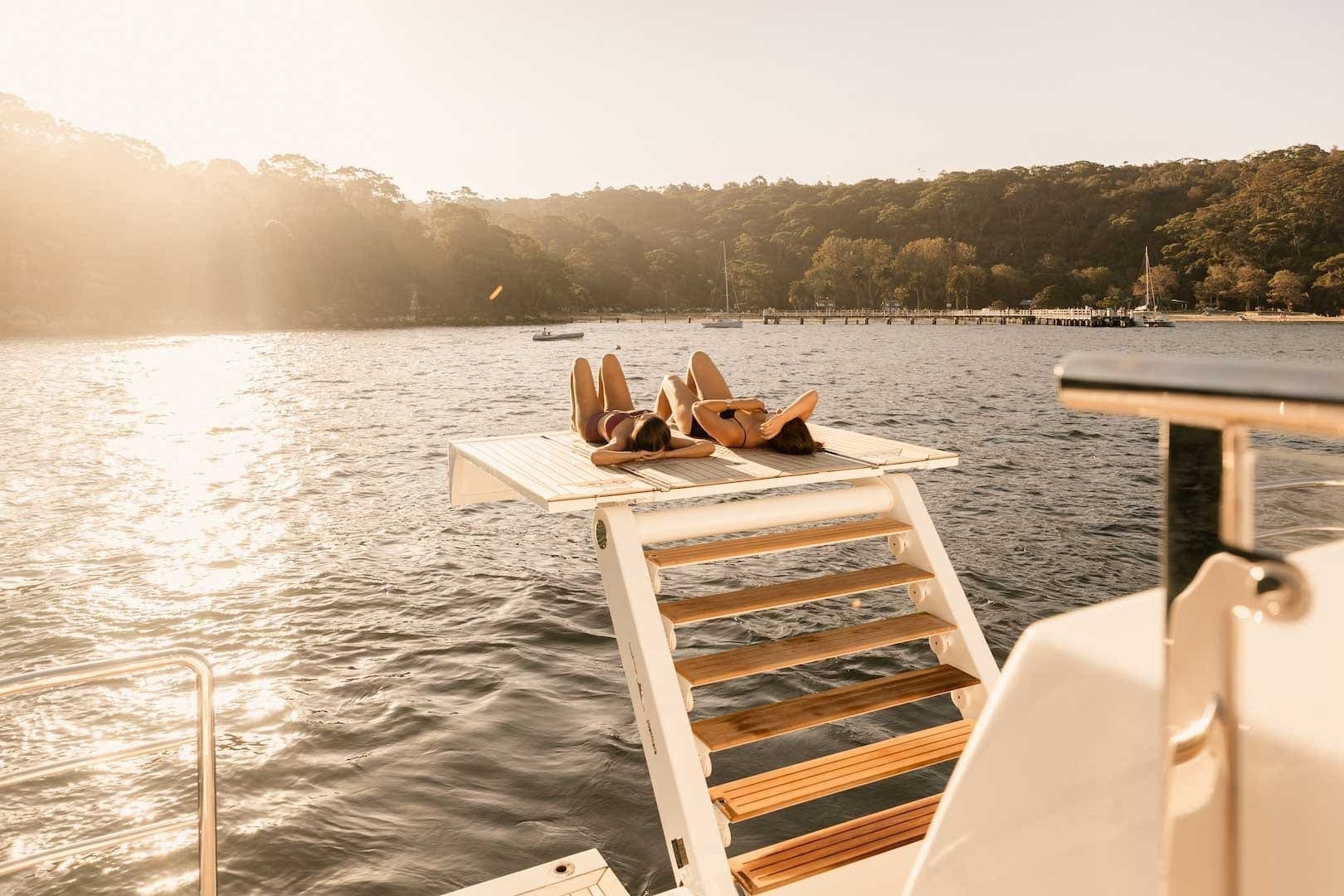 Are you celebrating a birthday in the next few months? Perhaps you know someone who is and would like to give them the ultimate birthday surprise.
Hiring a venue, which includes catering and drinks, serviced on a superyacht or luxury boat would make anyone's birthday magical.
We all celebrate a birthday each year perhaps it may be a big birthday such as 21, 50 or 80, regardless of the age any birthday deserves a special occasion.
You may wish to celebrate your day with a small social gathering or a large enjoyable get together.
Sydney Harbour Yacht Charter have a range of different boats and yachts to cater for any size gathering.
By selecting to have a birthday party on the Sydney Harbour cruising past the Opera House, the Harbour Bridge and Taronga Zoo would impress any guest who is lucky enough to be invited!
The onboard catering and wonderful professional staff and crew would be on hand to make your birthday experience a fantastic success.
Depending on whether you decide to have a day birthday party or a twilight celebration, either option will guarantee a wonderful day.
An afternoon party will make its way into the night, adding the pleasure of seeing Sydney at night with all the beautiful landmarks on display for you.
Lounging on the upper deck or catching up with friends indoors, any part of the superyacht or luxury boat will help any birthday celebration be unforgettable.
Planning You Birthday On A Superyacht
Birthdays are special and having your day on the harbour cruising around for hours relaxing and chilling with friends and family would be the ultimate birthday experience.
Delicious food and beverages are an important part of a birthday party. Hiring a superyacht or luxury vessel will guarantee that you would be given expert professional advice on which menu and drinks would complement your party.
Sometimes organising a surprise birthday party can be challenging however with Sydney Harbour Yacht Charter and their professional team on board, all decisions will be stress-free with their guidance they have the experience and confidence to help make your party a memorable one.
Impress your guests and give the birthday girl/guy a surprise they will never forget.
Birthday Superyacht In Sydney
Once you have decided on your guest list you then have the exciting tasks of deciding which vessel would suit your birthday party.
Any questions or decisions will be gladly answered by the wonderful team at Sydney Harbour Yacht Charter your party is their priority.
How fabulous celebrating a birthday on Sydney harbour with magical views and great company dining on scrumptious food and any beverage you decide to have served.
The birthday party guests will be impressed and will help you celebrate your birthday in style.
Contact Sydney Harbour Yacht Charter
Sydney Harbour Yacht Charter has a range of luxury superyachts and luxury vessels available for you to select from.
Our yachts can be catered to your preferences and suit your occasion.
With onboard Jacuzzis and open bars, our yachts have everything you would want.
Contact us and one of our friendly team members will be more than happy to assist you.
Sydney Harbour is a world-renowned destination, known for its stunning natural beauty and iconic landmarks. Whether you're a local or a tourist, experiencing the harbor on a luxury overnight superyacht hire is a unique and exclusive way to take in the sights and sounds of this magnificent location.

When it comes to the menu selection on our Sydney Harbour Yacht Charter boats, we pride ourselves [...]