When it comes to the menu selection on our Sydney Harbour Yacht Charter boats, we pride ourselves on offering a wide variety of options to suit all tastes and budgets. Whether you're looking for a casual canapé style event, a seafood extravaganza, a two or three course seated fine dining experience, or a delicious buffet, we have something to suit everyone.
Our team of experienced chefs will work with you to create a custom menu that is tailored to your specific tastes and dietary requirements. We use only the freshest and highest quality ingredients, and are committed to sourcing local and sustainable produce wherever possible.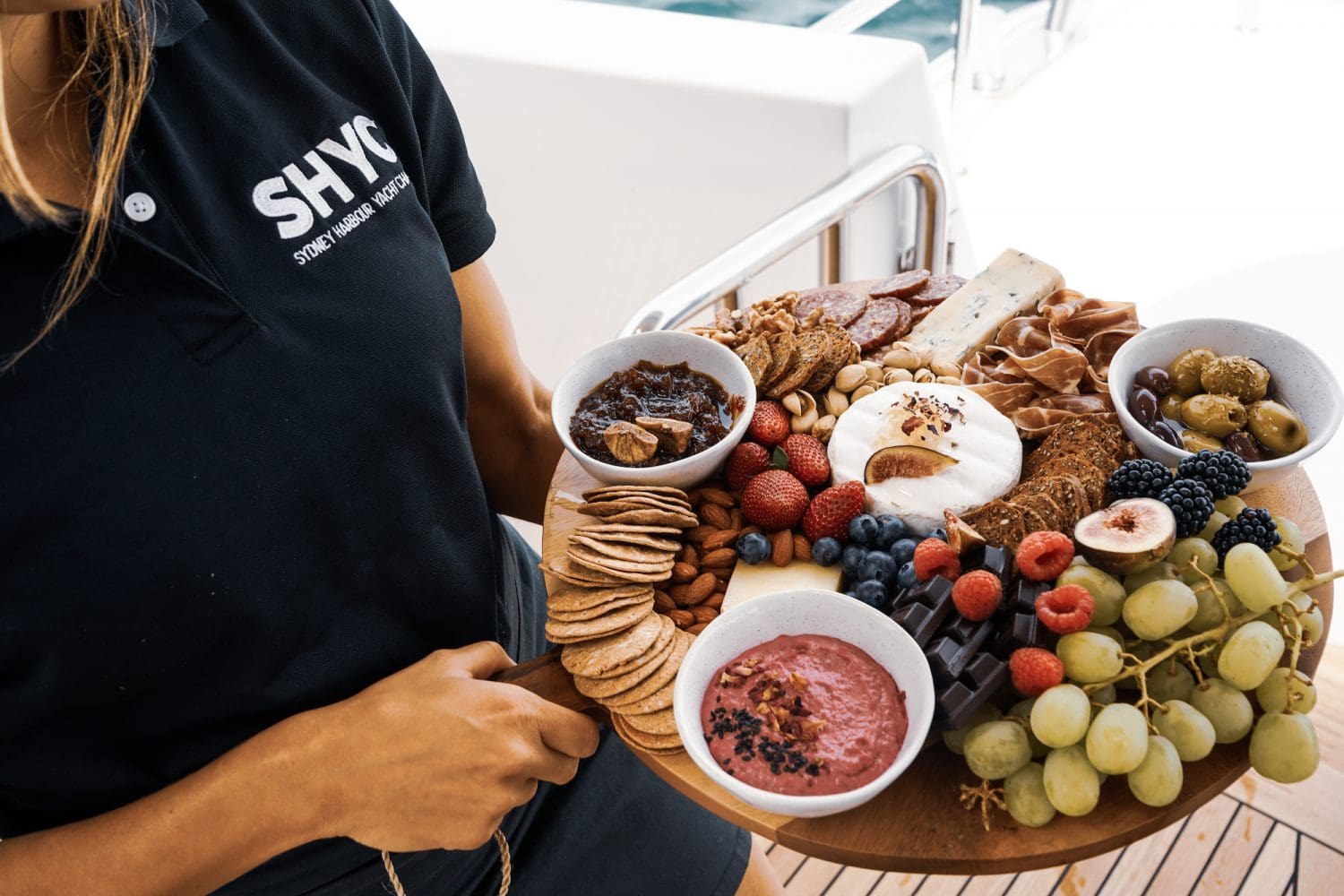 In addition to our standard menu offerings, we also offer BYO charters. This allows you to bring your own food and beverages on board, giving you complete control over the menu and saving you money in the process.
We also have a range of pricing options available, so you can choose the package that best suits your budget and needs. Whether you're planning a corporate event, a special occasion, or just a fun day out on the water with friends and family, we have something to suit everyone.
Our team of expertly trained waitstaff will ensure that your guests are well looked after, and that the service on board is flawless. We understand that when it comes to yacht charter, attention to detail and guest satisfaction is key. We pride ourselves on our exceptional service and have many repeat customers who come back year after year.
To ensure the best experience for our guests, we also place a great importance on keeping our boats clean and well-maintained. We understand that the cleanliness of the yacht is essential to ensuring the comfort and safety of all our guests. We maintain the yacht to the highest standards, ensuring that it is spotless at all times.
With our commitment to providing the highest level of service and our attention to detail, we are confident that we can provide an unforgettable experience on board our Sydney Harbour Yacht Charter boats.
Sydney Harbour is a world-renowned destination, known for its stunning natural beauty and iconic landmarks. Whether you're a local or a tourist, experiencing the harbor on a luxury overnight superyacht hire is a unique and exclusive way to take in the sights and sounds of this magnificent location.

When it comes to the menu selection on our Sydney Harbour Yacht Charter boats, we pride ourselves [...]