Sydney Harbour is a world-renowned destination, known for its stunning natural beauty and iconic landmarks. Whether you're a local or a tourist, experiencing the harbor on a luxury overnight superyacht hire is a unique and exclusive way to take in the sights and sounds of this magnificent location.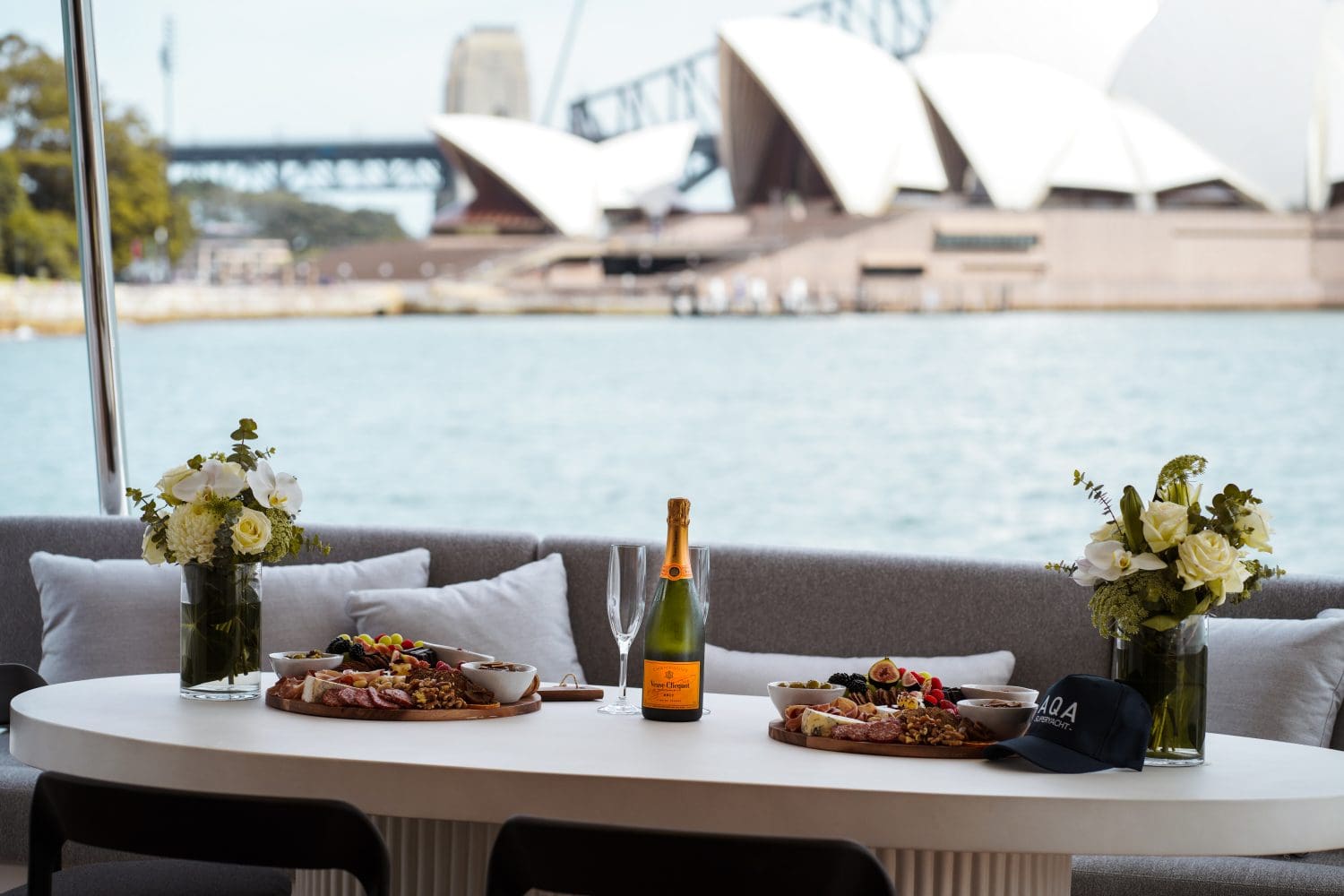 One of the main reasons that people choose to book a luxury overnight superyacht hire is the opportunity to wake up at sunrise on the water. The beauty of the morning light as it reflects off the harbor is truly breathtaking, and the peacefulness of the water is an experience that is hard to match. As the sun rises, the city slowly comes to life, with the hustle and bustle of the day beginning to take shape. It's a perfect way to start your day, and a memory that will last a lifetime.
As the day progresses, you'll be able to take in all of the iconic sights and landmarks of Sydney Harbour. The Sydney Harbour Bridge, the Opera House, and the many other famous buildings and structures that line the harbour are truly spectacular. The boats themselves are typically large and luxurious, with amenities such as multiple decks, bedrooms, bathrooms, and dining areas. The experience also usually includes a captain and crew to take care of the guests and provide a personalized, high-end experience.
As the day turns into night, the harbor transforms once again, taking on a new and magical quality. The stars come out, and the city lights up, creating an entirely different and equally beautiful scene. The beauty of the night sky is something that is hard to match, and it's an experience that is truly unique to the harbor. Luxurious overnight superyacht hire will give you the opportunity to witness this natural wonder in an unparalleled setting.
The boats themselves are often equipped with state-of-the-art amenities, including spacious decks, comfortable bedrooms, and luxurious bathrooms. The yachts also offer a high-end dining experience, with gourmet meals prepared by a professional chef, ensuring that guests can indulge in a truly luxurious experience. Furthermore, the yachts are often equipped with water toys and other activities, such as jet skis, kayaks, and paddle boards, providing endless entertainment and adventure.
Overall, luxury overnight superyacht hire on Sydney Harbour is a one-of-a-kind opportunity to experience the beauty of this iconic location in a truly exclusive and unforgettable way. Whether you're a local looking for an unforgettable experience, or a tourist looking to take in all that Sydney has to offer, luxury overnight superyacht hire is an experience that should not be missed. With its breathtaking views, luxurious amenities, and endless entertainment options, it's the perfect way to make memories that will last a lifetime.
Sydney Harbour is a world-renowned destination, known for its stunning natural beauty and iconic landmarks. Whether you're a local or a tourist, experiencing the harbor on a luxury overnight superyacht hire is a unique and exclusive way to take in the sights and sounds of this magnificent location.

When it comes to the menu selection on our Sydney Harbour Yacht Charter boats, we pride ourselves [...]