The Sydney to Hobart race occurs once a year on Boxing Day, and what better way to experience the incredible atmosphere than onboard a yacht on Sydney Harbour?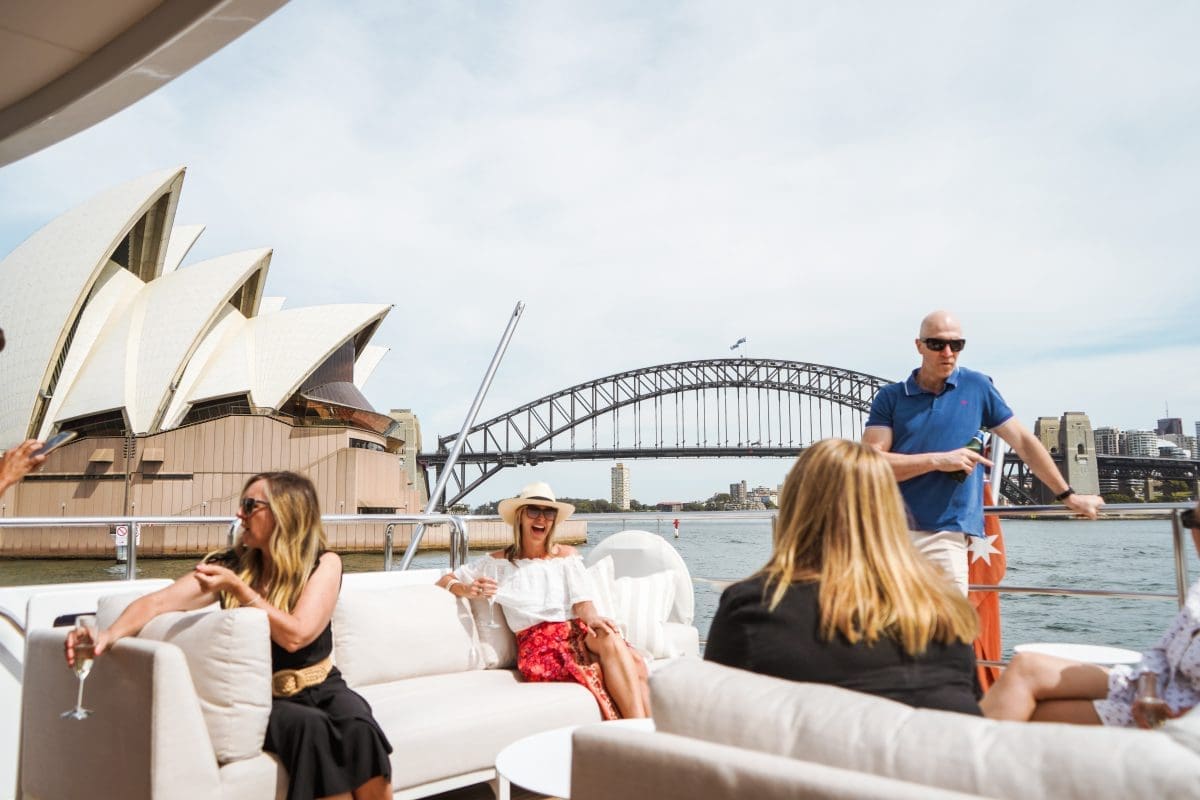 Watching the intense Sydney to Hobart race from a luxury yacht allows for 360-degree views of the race and harbour, giving the ability to become part of the atmosphere of the iconic race.
Sydney Harbour Yacht Charter's staff will ensure you enjoy your boxing day onboard, with the choice of multiple menu and beverage options to choose from.
Take a look at our luxury yachts here.
Depending on availability and your budget, one of these yachts could be taking you out to experience the Sydney to Hobart race firsthand.
The average duration of the charter will be 4 hours, allowing guests to view the beginning of the race but also continue to enjoy a day out on beautiful Sydney Harbour
Sydney Harbour is a world-renowned destination, known for its stunning natural beauty and iconic landmarks. Whether you're a local or a tourist, experiencing the harbor on a luxury overnight superyacht hire is a unique and exclusive way to take in the sights and sounds of this magnificent location.

When it comes to the menu selection on our Sydney Harbour Yacht Charter boats, we pride ourselves [...]