Your wedding day is something you will remember for a lifetime, what better way to remember it than on a luxurious yacht on Sydney Harbour?
Sydney Harbour Yacht Charters has the ability to cater for weddings on multiple of our yachts, each with their own special touch.
Take a look at the options here.
Sydney Harbour offers serene, 360 views, with beautiful ocean surrounds for the guests to dip in throughout the celebrations.
Whether it's a small ceremony, or large, we have a yacht for you! We will cater for your wedding, at your own choice of food and drinks packages. This makes it a personable experience, without the stress of organisation.
To make the venue suitable for your special day, you have the ability to request certain decorations and accessories on the yacht. We can supply a photo booth, DJ and many more additions to your experience, and the price will be added to your total at the end of the charter.
We recommend the additional accessories as they can allow for unforgettable experiences and memories for the special couple, alongside their guests.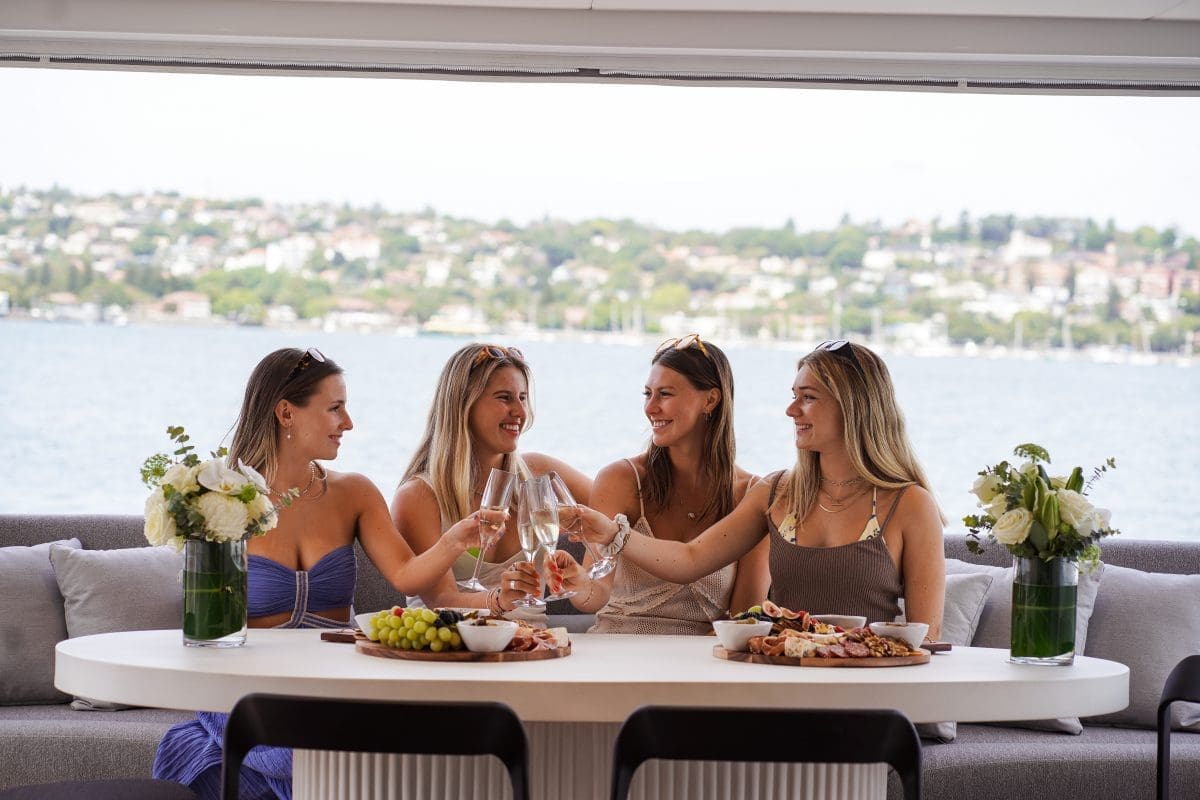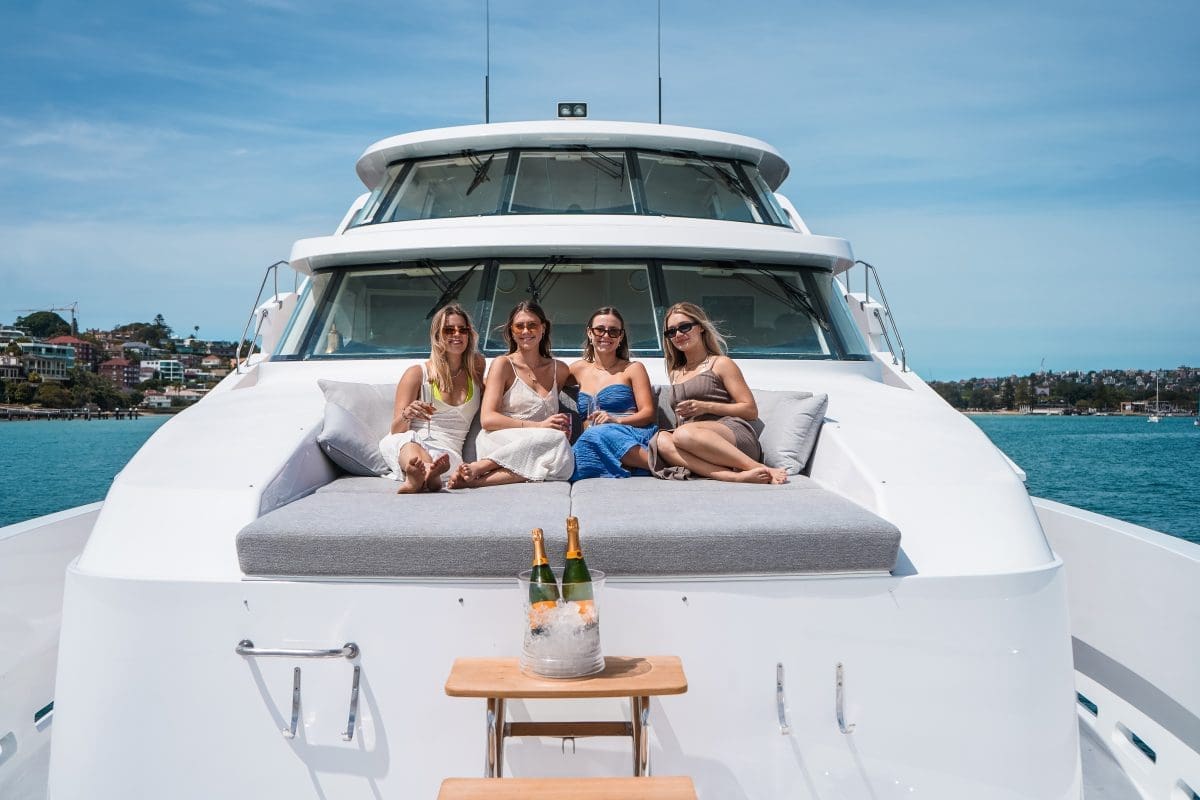 One of our most popular yachts on Sydney Harbour as a wedding venue is AQA.
AQA is a 92 ft super yacht with the ability to accommodate 70 cocktail guests, and 6 guests overnight. AQA is one of Sydney's most luxurious wedding space venues on the water, with a superior first class service and stunning design. AQA hosts professional and friendly crew who are keen to ensure guests have an enjoyable experience onboard.
With the ability to add decoration to personalize your day, AQA is the perfect luxurious yacht for a wedding.
If you are interested boarding AQA on Sydney Harbour, please book here.
AQA features both internal and external areas to accommodate for all weather conditions, ensuring not to spoil your special day.
Sydney Harbour Yacht Charters will be your wedding organizer for your special day, book now.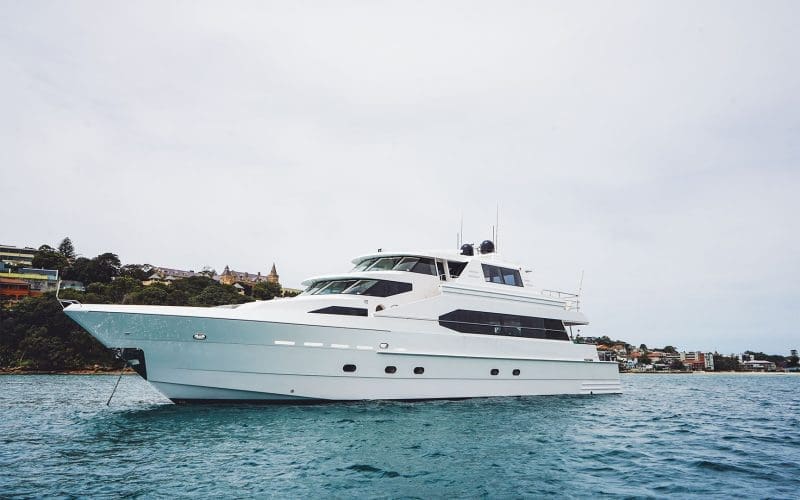 Sydney Harbour is a world-renowned destination, known for its stunning natural beauty and iconic landmarks. Whether you're a local or a tourist, experiencing the harbor on a luxury overnight superyacht hire is a unique and exclusive way to take in the sights and sounds of this magnificent location.

When it comes to the menu selection on our Sydney Harbour Yacht Charter boats, we pride ourselves [...]