Sydney Harbour Yacht Charter is one of the leading charter companies on Sydney Harbour, known for our excellence in providing luxury yacht charter experiences. We offer a wide range of services, including sunset cruises, dinner cruises, corporate events, and weddings, making them the perfect choice for any occasion. One of the things that sets Sydney Harbour Yacht Charter apart from other charter companies is our focus on luxury. We offer a variety of yachts to choose from, each one equipped with top-of-the-line amenities and luxury fittings. Our gourmet food selection and beverage menus are also a highlight, providing clients with a truly upscale experience on the water.
One of the most popular options for yacht charter in Sydney is a sunset cruise. These cruises typically depart in the late afternoon and offer spectacular views of the sun setting over the harbour. Many charters also offer dinner cruises, which are a great way to experience the harbour at night while enjoying a delicious meal. As the sun sets, the harbour comes alive with the twinkling lights of the city skyline and the illuminated Opera House and Harbour Bridge. Many charters offer dinner cruises, which are a great way to enjoy a delicious meal while taking in the breathtaking views of the harbour at night.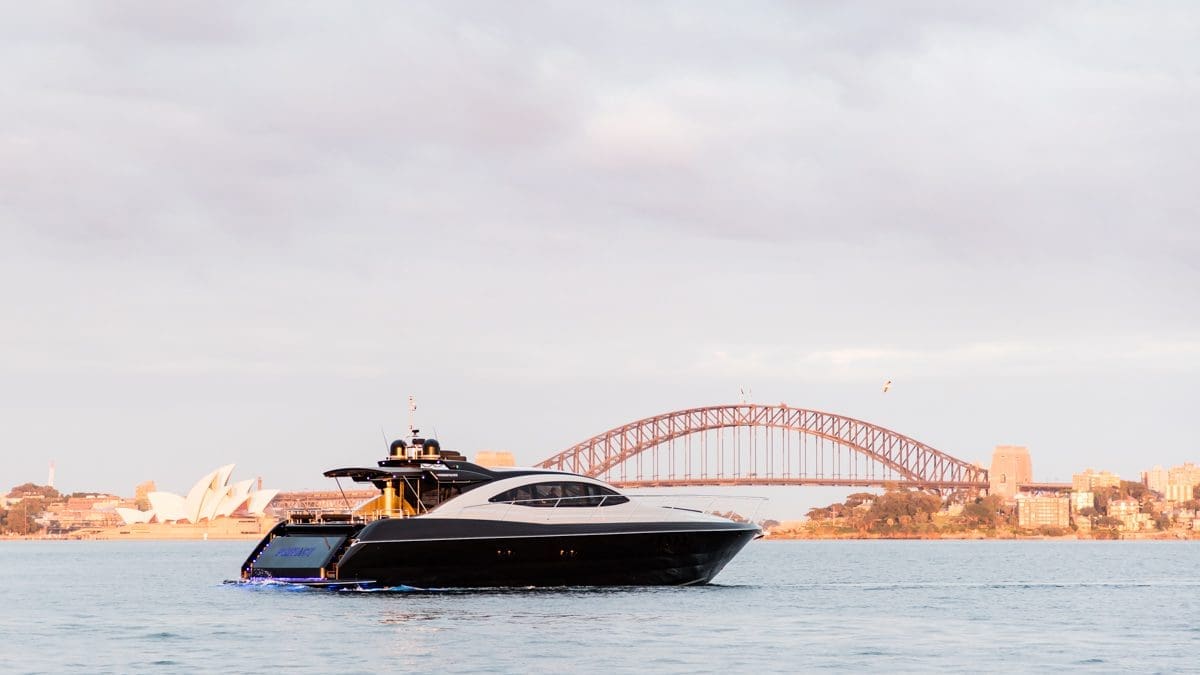 Some charters even offer special themed cruises, such as New Year's Eve cruises, which offer front-row seats to the spectacular fireworks display over the harbour. These cruises typically sell out quickly, so it is best to book in advance. For a more intimate experience, private charters are also available for nighttime cruises. These allow you to customize your own itinerary and explore the harbour at your own pace, while taking in the city's nightlife.
Sydney Harbour is also a popular destination for couples looking to tie the knot. Having a wedding on a yacht is a unique and intimate way to celebrate your special day. The combination of the stunning views, the gentle rocking of the boat and the sea breeze makes for a magical and memorable event. It also allows couples to have an intimate ceremony with just the closest family and friends, or even an intimate elopement ceremony.
We offer wedding packages that allow couples to exchange vows on the water, with the city skyline and the iconic Opera House and Harbour Bridge as the backdrop. We offer the option to add on additional services such as a DJ, photographer, styling or even a wedding celebrant. Another advantage of having a wedding on a yacht is that it can be a great way to save on costs, as it eliminates the need for a separate venue. It also allows for easy transportation of the couple and guests to and from the wedding location.
No matter what type of yacht charter you choose, you can be sure that you will have a memorable experience on Sydney Harbour. With its stunning views, rich history, and diverse array of activities, it is truly one of the most beautiful and exciting places in the world to explore by yacht.
If you're looking to charter a yacht in Sydney, make sure to do your research and choose a reputable company with a good safety record. And don't forget to bring your camera, as you'll want to capture the stunning views of the Harbour Bridge, Opera House and the city skyline!
Contact us here.
Sydney Harbour is a world-renowned destination, known for its stunning natural beauty and iconic landmarks. Whether you're a local or a tourist, experiencing the harbor on a luxury overnight superyacht hire is a unique and exclusive way to take in the sights and sounds of this magnificent location.

When it comes to the menu selection on our Sydney Harbour Yacht Charter boats, we pride ourselves [...]