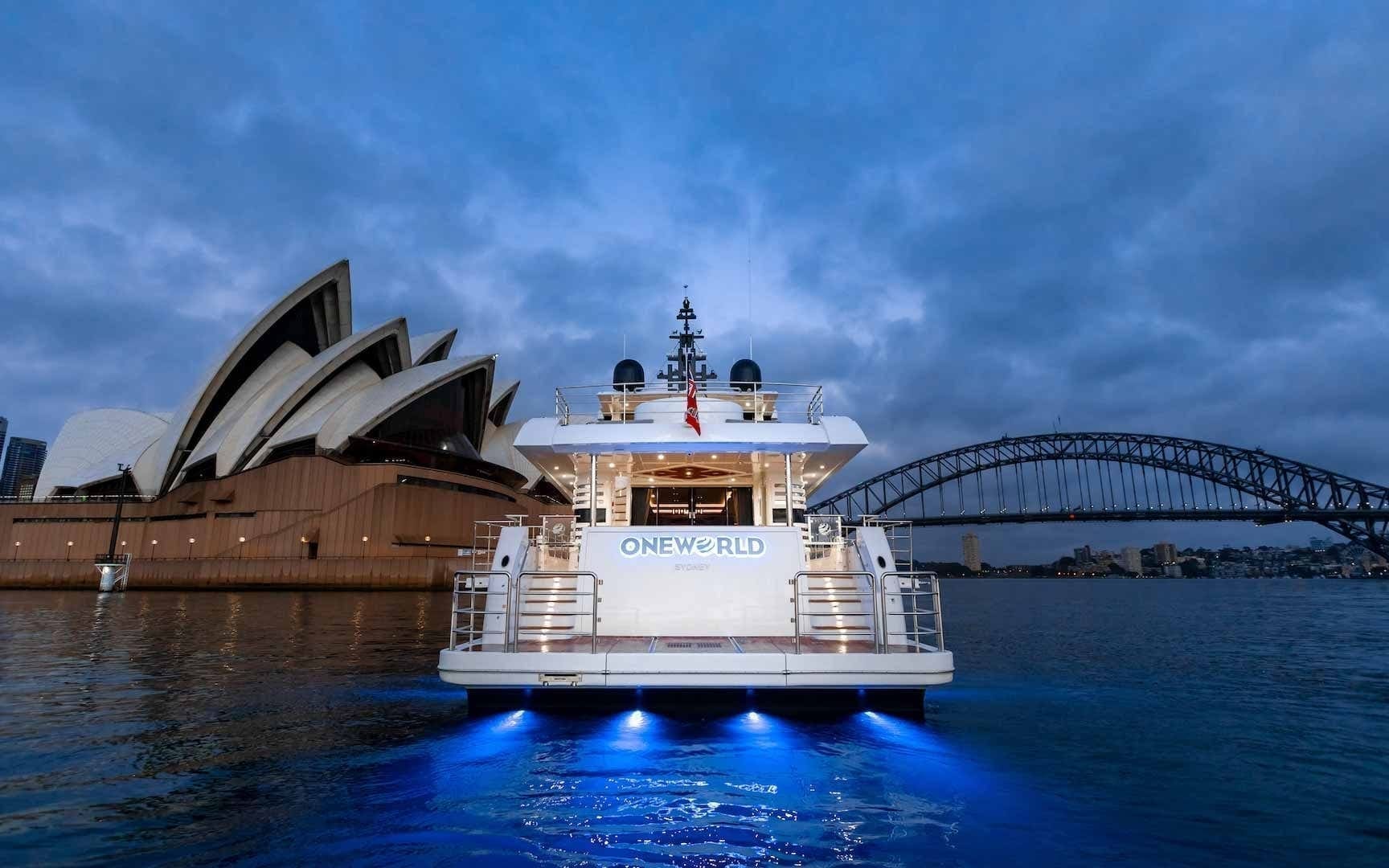 If your wedding is soon approaching and you have not decided on a location now is the time to hire a superyacht for your special day!
Our superyachts are perfect for a Sydney Harbour wedding or reception.
You are guaranteed to enjoy the most magical day with close friends and family.
Sydney Harbour Yacht Charter provides a range of specially designed charter boats for your wedding day.
Prior to today's generation, there were limited options for wedding venues, now there is a range of unique and adventurous locations.
One of the most highly sought after venues is a wedding yacht.
Locations are often a place of displaying couples personalities, making boat weddings a popular selection.
Wedding On A Super Yacht Benefits
Weddings are perfect for yachts on the harbour. Superyacht weddings boast a range of advantages ensuring you will have a successful day on the water.
Say I do on the Sydney Harbour and take in the beautiful views.
Our yachts poise a luxurious and sleek design allowing for you and your loved ones to dance the night away with bubbly drinks and delicious canapés.
360 Views
Your guests will love the 360 views our superyachts provide of the beautiful Harbour.
The ocean is surrounding the luxury yacht allowing unmatchable views of the city night lights or take in the sunset at dusk.
Sunset Backdrop
When you have a wedding on a superyacht you are guaranteed to have an amazing backdrop.
Depending on what time you are scheduled to have your wedding, whether it may be in the morning with the rising sun or at dusk with a beautiful sunset backdrop.
You may even have a wedding at night with the city skylights shimmering on the horizon.
You can be reassured that you will have the picture-perfect opportunity you can treasure for the rest of your life!
Private Wedding
Yachts are one of the most private options for a wedding venue.
It is entirely a private location away from others.
You can be guaranteed no one will be walking into your walking or watching you say your vows who are not apart of your wedding.
Personalise Your Yacht
The benefit of yacht weddings is that you can completely personalize your space.
Sydney Harbour Yacht Charter will customize the yacht to suit your style and preferences for your special day.
Yachts allow for you to give life to your dream wedding.
Sydney Harbour is a world-renowned destination, known for its stunning natural beauty and iconic landmarks. Whether you're a local or a tourist, experiencing the harbor on a luxury overnight superyacht hire is a unique and exclusive way to take in the sights and sounds of this magnificent location.

When it comes to the menu selection on our Sydney Harbour Yacht Charter boats, we pride ourselves [...]