CORPORATE YACHT & BOAT HIRE SYDNEY HARBOUR
Reward staff or entertain clients with a luxury cruise.
MV A.Q.A Sydney and MV State of the Art are the perfect luxury motor vessels to host your next corporate event. Finding a venue for your next VIP client event isn't easy. Let Sydney Harbour Yacht Charter show you our two solutions…
MV A.Q.A Sydney has the versatility to host a cocktail party for up to 64 or an exclusive formal dining evening for up to 40.
Her many areas include the upper deck that features panoramic views of the harbour, the sky lounge and the main lounge area downstairs that's decorated with plush brown leather sofa's and a wooden coffee table. For those wanting something a little less formal, why not relax and make yourself comfortable on the sunbeds at the front of MV A.Q.A Sydney. Waiters will be sure to visit you with delicious canapes and your glass will never be empty.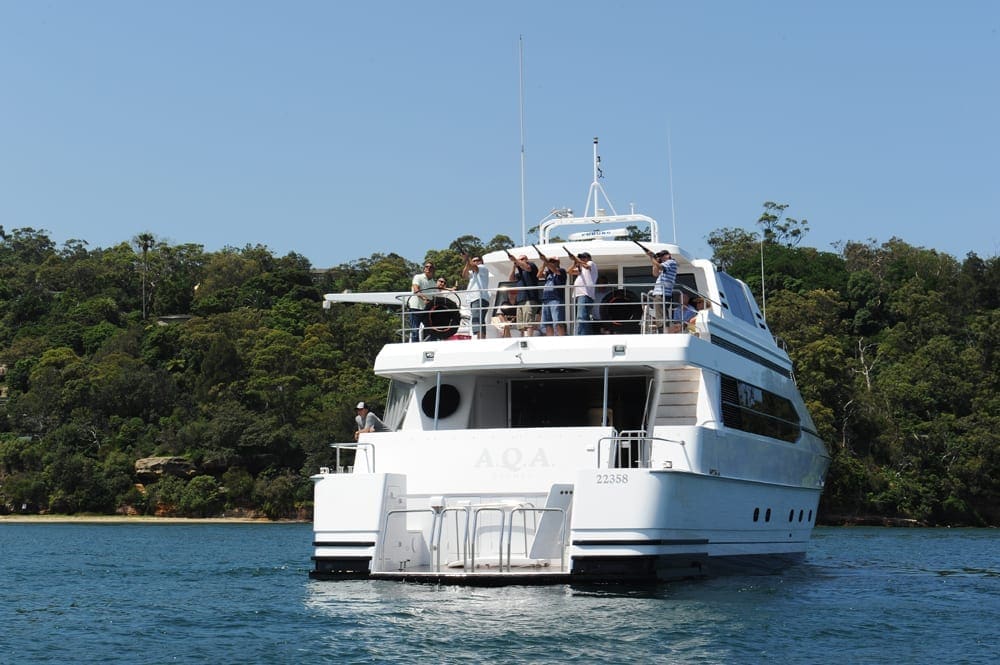 MV A.Q.A Sydney is great for corporate presentations.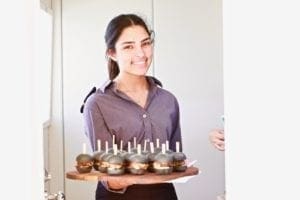 On board is a pop-up 42 inch LCD TV which is at your disposal, and the lower lounge room can be set up in a variety of ways including a mini conference or an executive formal dining room.
MV State of the Art is our 65ft Prestige Custom cruiser. Her capacity to host 45 guests gives her the versatility to formally entertain a small group of VIP clients, or to host a cocktail style party for up to 45.
Her main lounge area is spacious with modern polished timber floors, designer furniture, a commercial galley creating a location that will impress your guests whatever the occasion.
Her back deck provides a great outdoor entertaining area providing stunning views of the Harbour and the option of a sail to protect guests from the hot summer sun or bad weather.
Over the past 13 years our two vessels have successfully completed hundreds of products launches, media events, private corporate charters and more.
Our crew are highly experienced in managing executive corporate events and strive to ensure that you and your guests needs are met at all times.